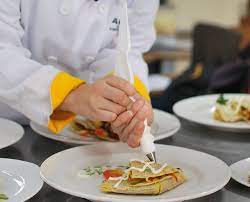 Course Description
International students frequently choose to study commercial cooking because of the reputable culinary schools where they may learn from professionals and the high standards of Australia's hip restaurant sector.
Australia's hospitality industry is competitive, multicultural, and known for its unique cafés and bars, which attracts would-be restauranteurs and café operators.
Australians are always astonished and thrilled by what is put up on their plate because to their competitive nature and passion for superb food; examples include new culinary fusions, latte variants, foreign cuisine, or waiting in line for the newest eatery that doesn't accept reservations!
Introduction

Course Overview

Local Development Environment Tools

Course Excercise

Embedding PHP in HTML

Using Dynamic Data
Introduction

Course Overview

Local Development Environment Tools

Course Excercise

Embedding PHP in HTML

Using Dynamic Data
Introduction

Course Overview

Local Development Environment Tools

Course Excercise

Embedding PHP in HTML

Using Dynamic Data